Volume 003
帝霸003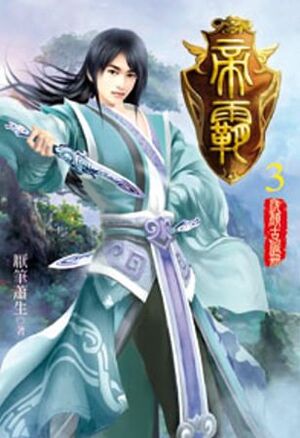 English Summary
Li Shuangyan came to the Cleansing Incense Ancient Sect, to pay her visit to Li Qiye. Alas, he didn't care at all about her and only ready to accept her as his sword maid. Li Shuangyan reluctantly stays by his side. At the same time, in order to test Li Qiye, the Elders appoints him as an instructor for the newly disciples of the Sect at the Cleansing Jade Peak.
Chinese Summary
雖然李霜顏本來親自到訪洗顏古派,但李七夜還是暗示她只能做他的劍侍,然而李霜顏並沒有大動肝火,而是就近默默地觀察李七夜。她這麼做的目的到底是什麼?洗顏古派為了考驗李七夜,竟要剛入門不久的他教導洗石峰授武堂門下的三百名弟子。面對這群絕大多數……
All items (21)
Community content is available under
CC-BY-SA
unless otherwise noted.